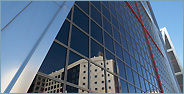 Water's Edge Software
2085 Tovell Drive
Oakville, Ontario
Canada L6M 0C4

General Enquiries:

Looking for general information? Want to send us your comments?

Sales:

Start your project, or just explore the opportunities.

Administrator:

of Water's Edge Software

Questions about our company, policies, etc.

President:

Direct to the president.

Webmaster:

Report errors. Request additional web content. Make suggestions about our web site.